Let's say you have four retro systems:
Socket 3 – 486DX2-66 P24D on MSI4144 board with SiS496 chipset
Socket 4 – Pentium-60 P5 on Intel Batman's Revenge board, 430LX chipset
Socket 5 – Pentium-75 P54C on Intel Plato board, 430NX chipset
Socket 7 – Pentium-120 P54CQS on Gigabyte GA-586HX board with 430HX chipset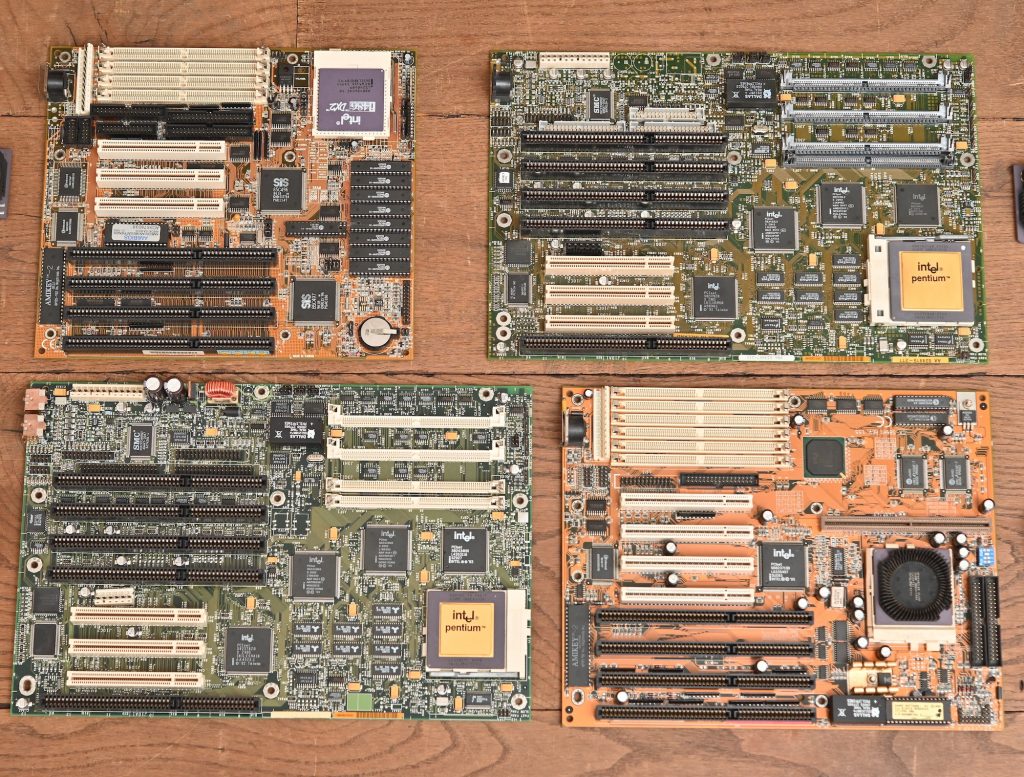 They share the same VGA card (Diamond Stealth64 Video PCI) and have the same amount of RAM (16MB).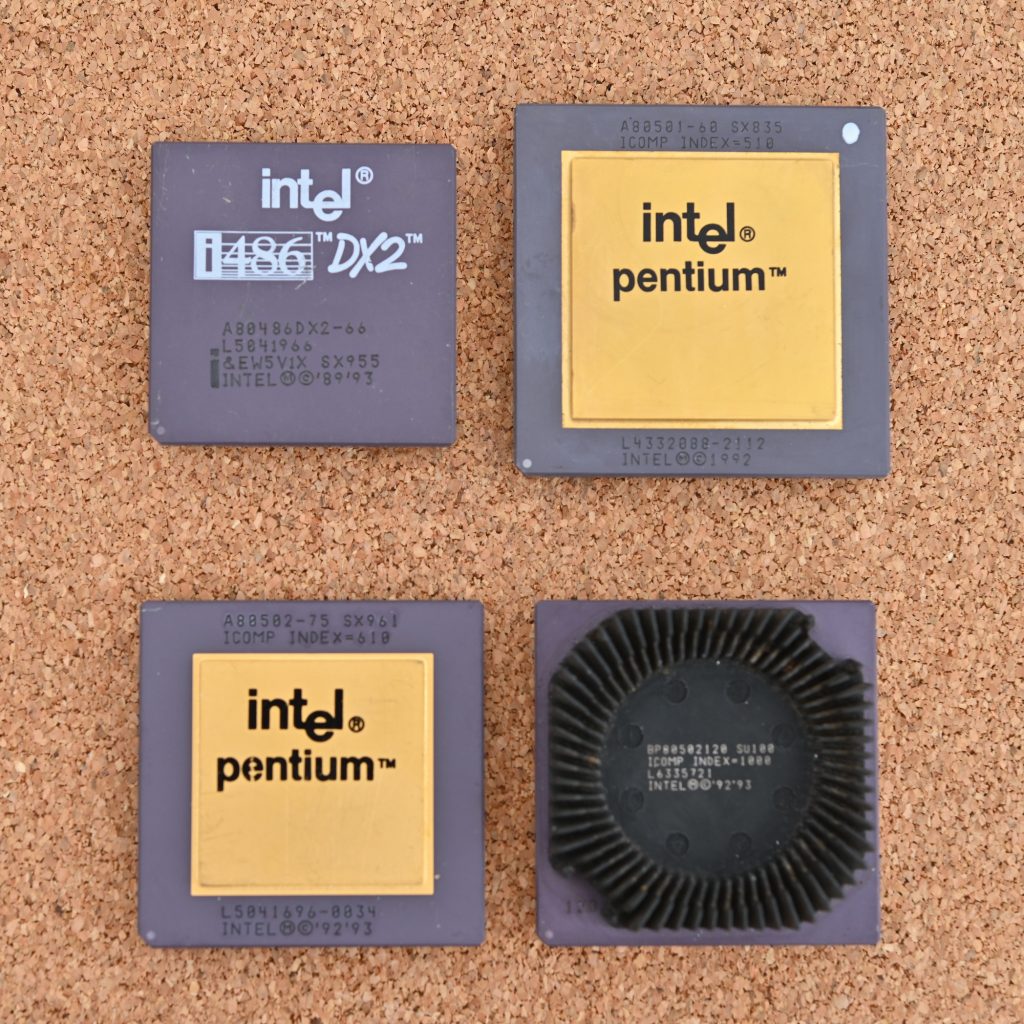 Then we upgrade each of them with a matching Intel Pentium Overdrive CPU. Specifically:
PODP5V83 (Pentium Overdrive 83 MHz) for Socket 3
PODP5V133 (Pentium Overdrive 133 MHz) for Socket 4
PODP3v150 (Pentium Overdrive 150 MHz) for Socket 5
PODMT66x200 (Pentium Overdrive 200 MHz with MMX) for Socket 7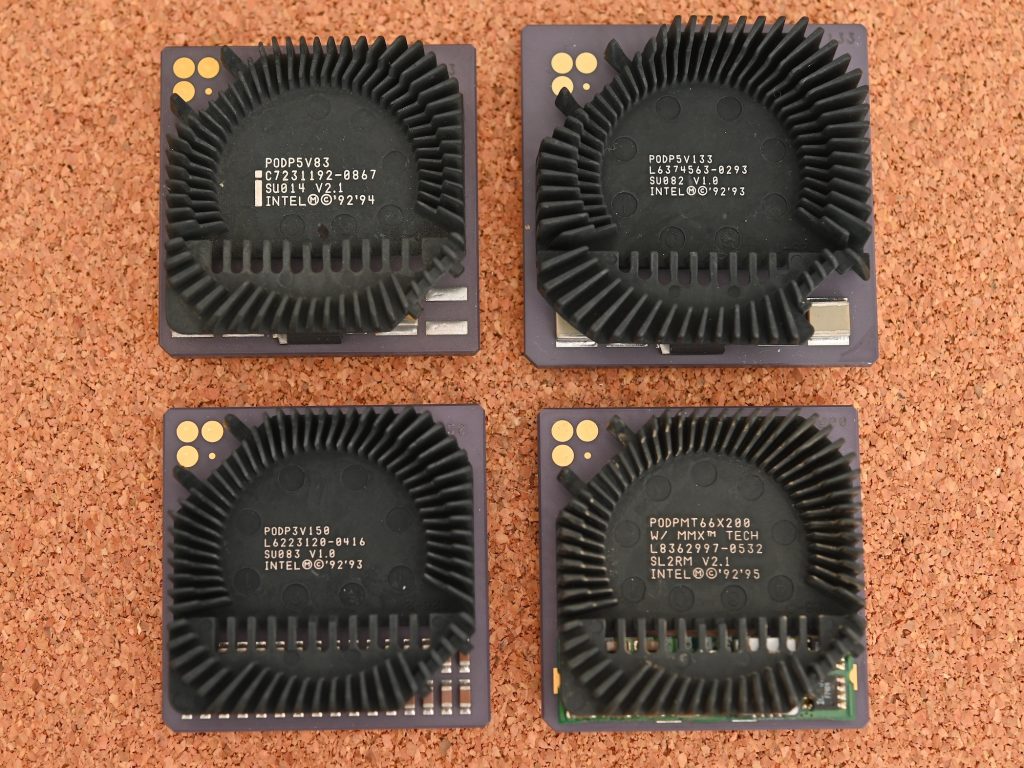 Now the question is which overdrive CPU will prove to be most beneficial. That means delivering the best relative improvement over the original base configuration.
Let's pick Quake framerate in DOS and Winstone 95 score in Windows 3.1 as benchmarks of choice.
Socket 3 Upgrade – PODP5V83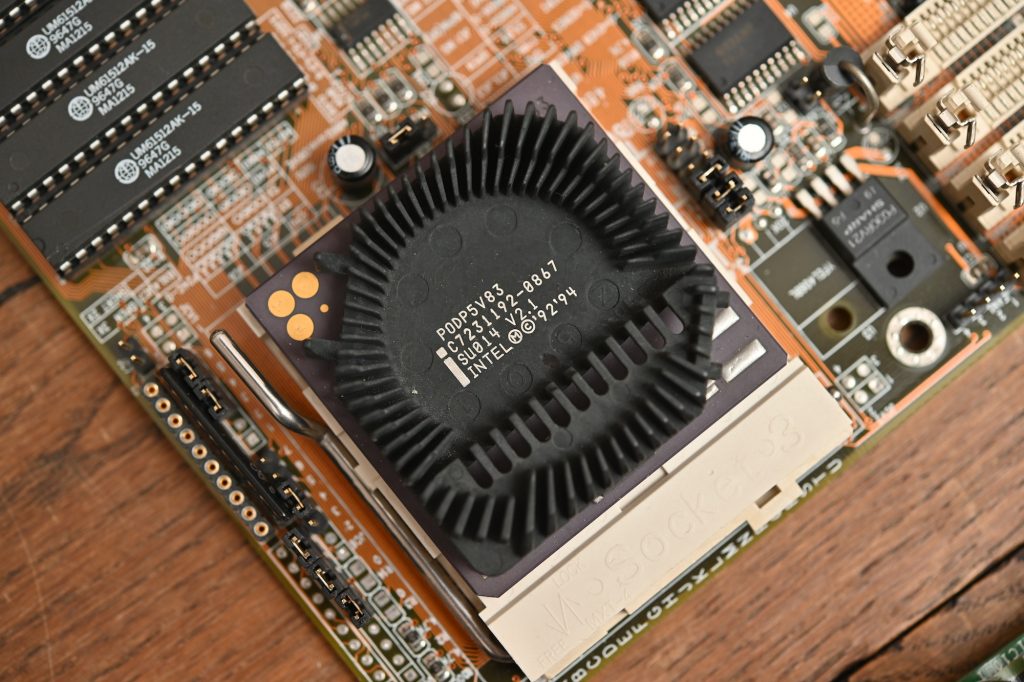 The original Pentium Overdrive launched in 1995 (but promised and eagerly expected long before that) was a kind of unloved CPU. It came too late and cost way too much to make an impact. Still, it is a very capable CPU delivering a very solid boost for 486 system equipped with the necessary upgrade socket. Especially the FPU performance saw dramatical improvement as well as the quadrupling of L1 cache.
Socket 4 Upgrade – PODP5V133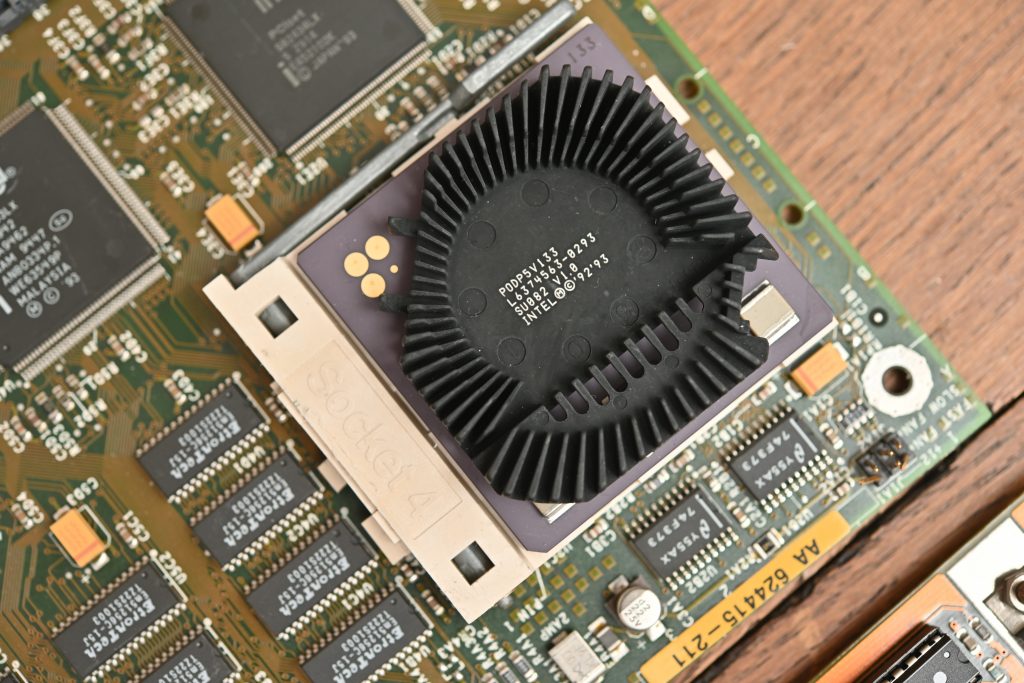 The original Socket 4 had a very short life span. Only two CPU models – the Pentium 60 and 66 were ever released for it. However, Intel released upgrade product making it possible for owners of these systems to upgrade to a much more efficient P54C Pentium CPUs with double internal frequency. This overdrive was available in two models – one for 60/66 MHz Pentium and much less common variant only for the 60 MHz CPU.
Socket 5 Upgrade – PODP3V150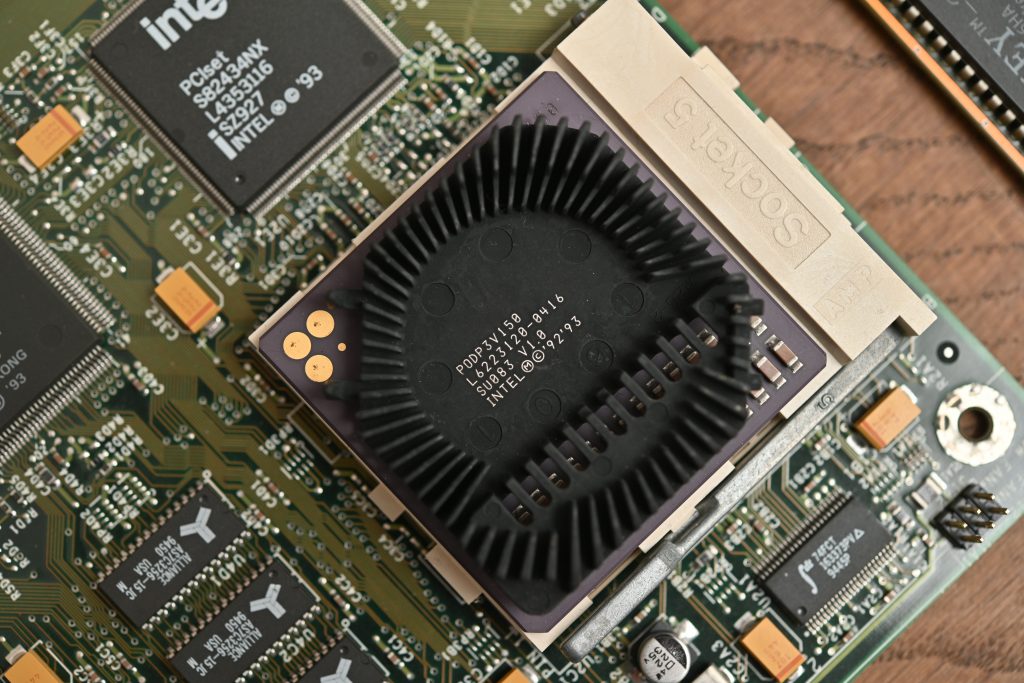 Owners of Socket 5 system often had a direct upgrade path to faster CPUs. However, supposing they had a little more modern motherboard that can control CPU multiplier. For those without that capability, there was a series of convenient overdrive chips with a built-in fan and locked multiplier. It was released in three models – 125, 150 and 166 MHz – designed to upgrade 75, 90 or 100 MHz CPUs.
Socket 7 Upgrade – PODMT66X200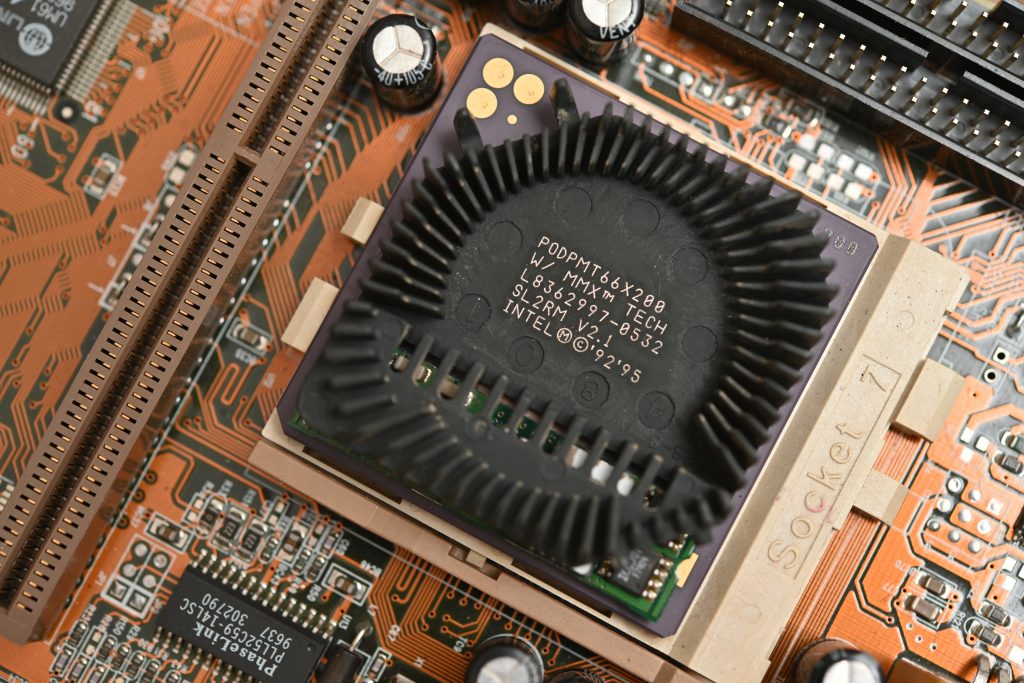 Pentium MMX CPU released in 1997 required a dual-voltage power input which wasn't common on many Socket 7 motherboards manufactured before 1997. That's why the Pentium MMX Overdrive – PODMT66x200 is one of the more useful Overdrives. Technically it can upgrade Socket 5 systems too, supposing the motherboard can deliver enough power. Unlike the other upgrades which rooted in megahertz improvement, the Pentium MMX delivers internal improvements too. Such as doubling L1 caches or MMX technology as such.
Results
As you can see the Socket 3 upgrade – the Pentium Overdrive 83 MHz proved to be the most useful upgrade. Despite offering the smallest megahertz clock increase the all-new Pentium architecture delivered all the difference when upgrading the venerable 486DX2-66 CPU. The improvement in FPU performance is massive. However, the CPU also returned the best Winstone 95 improvement. So its 1st place is well justified.
The second and third place is shared between Socket 5 and Socket 4 upgrades. They both improved the performance by 60% in Quake and 40% in Winstone 95 test. The Socket 4 increased the clock a bit more but the Socket 5 also improved the FSB speed which together resulted in nearly identical relative improvement.
And finally, the Pentium MMX Overdrive lagged only shortly behind the other upgrades with 1.5x and 1.3x improvements. The thing is that the 120 MHz Pentium on modern HX motherboard has plenty of performance already. If I had chosen 100 MHz the improvement might be similar to other models.